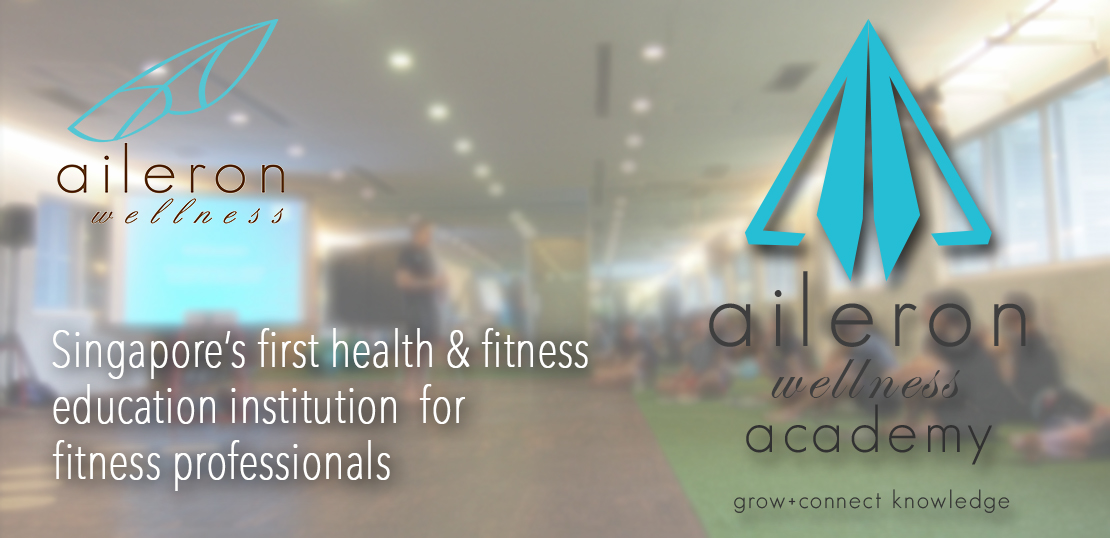 Train the Trainers Courses
As Singapore's leading health and fitness education centre, Aileron Wellness organises regular Train-the-trainer courses for both new and veteran trainers. We are also authorised to certify new fitness trainers locally and regionally.
The courses we hold, which are mostly globally-recognised certifications, include but are not limited to:
Trigger Point Performance Therapy
Learn to unlock your body's performance and free yourself from pain with the latest self care system around – TPPT U6! No longer do you have to rely on massage therapists to ease muscle adhesion and trigger points. With MCT (Myofascial Compression Technique) from TPPT U6 system, you can now bring self myofascial release to the next level.
This course is suitable for fitness enthusiasts, athletes, coaches and fitness professionals.
Click here to see our 2017 Course Schedule and email enquiries@aileron.com.sg to Register now!
Power Plate
Power Plate is an acceleration training tool that can be used on its own or integrated with different functional tools like ViPR, Freeform Board, or even TriggerPoint Performance Therapy to derive optimum performance. Power Plate simultaneously stimulates the mechano-receptors in the body, increases blood flow, increases activation for all muscle fiber types and increases action potentiation and many more.
Learn the science behind this powerful machine in the Power Plate certification course.
NeuroKinetic Therapy
Do your clients' complaints keep recurring? Do you feel like you're chasing the pain? NeuroKinetic Therapy® corrective movement system, is a sophisticated assessment and treatment modality that addresses the causes of dysfunctional movement/coordination problems at their root in the motor control center (MCC) of the brain. The MCC stores these patterns and directs their completion through the spinal cord and the muscles. Understanding that the MCC learns through failure, the NeuroKinetic Therapy system of test-release-retest can reprogram and correct these dysfunctional movement patterns.
This course is suitable for massage therapist, chiropractor, physical or athletic therapist and fitness professionals.
For more information, click here.
To register, click here.