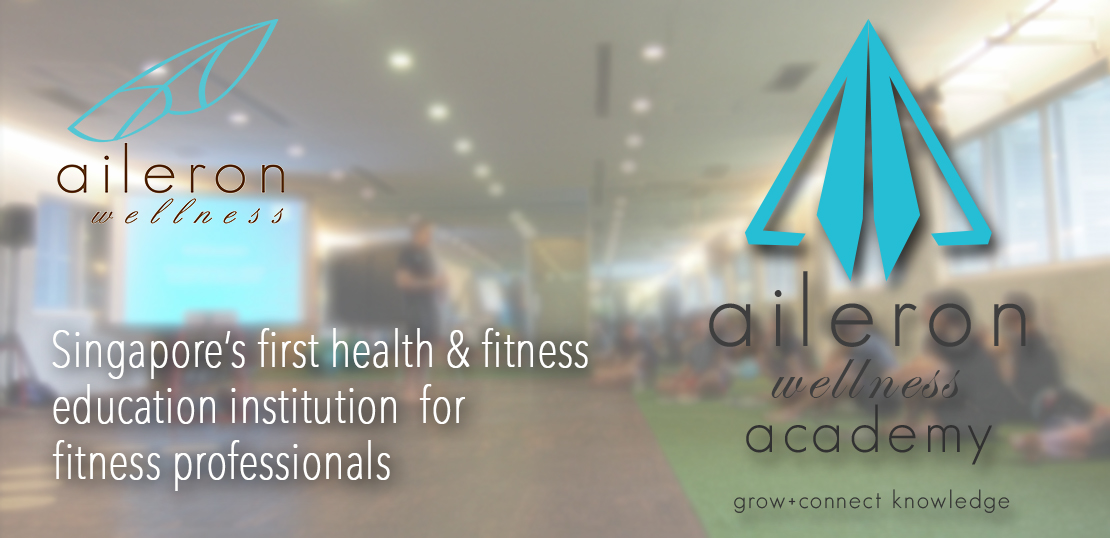 Train the Trainers Courses
As Singapore's leading health and fitness education centre, Aileron Wellness Academy organises regular Train-the-trainer courses for both new and veteran trainers. We are also authorised to certify new fitness trainers locally and regionally.
The courses we hold, which are mostly globally-recognised certifications, include but are not limited to:
BodyReading® Master Class with Tom Myers
Presented by Tom Myers                                 March 20 – 21 2018
"The art of seeing into someone is an old and intuitive one," states Tom Myers, author of BodyReading: Visual Assessment and the Anatomy Trains. This Master Class offers an effective tool to map soft tissue patterns seen in bends, tilts, shifts, and rotations, and once the assessment is completed, how to create a strategy to shape the change either through manual therapy or movement. This workshop covers:
How the meridians can hold a postural pattern and be influenced by skeletal alignment
Tensegrity
Concentric and eccentric loading and the forces that shape our body
Basic functional assessments to see what is moving, what isn't and what may be moving too much!
How a local restriction can have a global impact
How to document your findings
Resilience: Taking the Strain & Coming back Stronger
Presented by Tom Myers                                                   March 22 – 23 2018
No one lives a stress-free life.  The question is: how to handle it in a health enhancing manner, rather than having it slowly break down your resilience.  Resilience is a state of the body that reflects into your state of mind.  New understandings of how the whole systems act and interact, gives people new methods of self-regulation and energy management. This course is designed to build your own resilience, and help you recognize the signs of distress and growing resilience in your students, patients, or clients.
[…] Click here for more details.
Trigger Point Performance Therapy
Learn to unlock your body's performance and free yourself from pain with the latest self care system around – TPPT U6! No longer do you have to rely on massage therapists to ease muscle adhesion and trigger points. With MCT (Myofascial Compression Technique) from TPPT U6 system, you can now bring self myofascial release to the next level.
This course is suitable for fitness enthusiasts, athletes, coaches and fitness professionals.
Click here to see our 2017 Course Schedule and email enquiries@aileron.com.sg to Register now!
Power Plate
Power Plate is an acceleration training tool that can be used on its own or integrated with different functional tools like ViPR, Freeform Board, or even TriggerPoint Performance Therapy to derive optimum performance. Power Plate simultaneously stimulates the mechano-receptors in the body, increases blood flow, increases activation for all muscle fiber types and increases action potentiation and many more.
Learn the science behind this powerful machine in the Power Plate certification course.