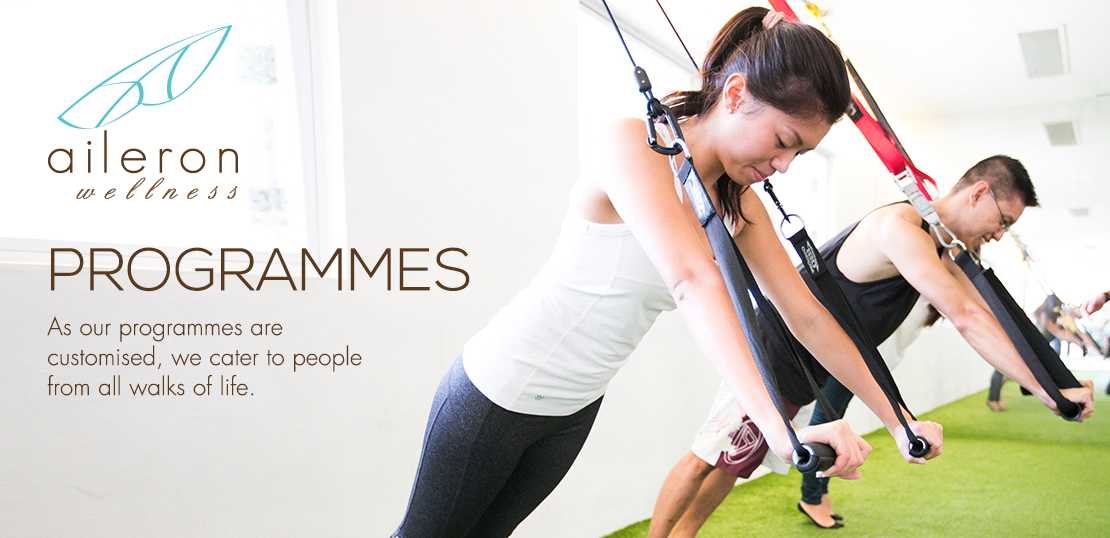 Corporate
Aileron Wellness believes that fitness and living well is for everyone, regardless of age, physical shortcomings or otherwise. As our programmes are customised, we cater to people from all walks of life. From motion to nutrition, mind to environment, we integrate different aspects of wellness to help you lead a meaningful life with zeal.
Corporate – A Team That Sweats Together Sticks Together
Work well, live well, be well. Being well is not just about exercising once a week or eating an apple a day. In this increasingly competitive corporate world, the time we dedicate to exercising falls significantly. Hence, why not take charge of health at the workplace? Aileron Wellness shows you how.
Our services to the corporate sector include:
Workplace Wellness Programmes – Fitness Classes, Workshops, Talks
On-site and Off-site Corporate Teambuilding
Ball Relay
Brain and Virus
Cross the River
Fastest Finger First
Grab My Tail
Human Knot
Minefield
Penguin Tap
Stretches & Mobilisers
What's My Name
To view more photos, click here.
CLIENTELE














and many more…
If you'd like to find out details about our corporate programmes, talk to us.
Let us know how we can reach you