Aileron Wellness Academy
"Aileron Wellness Academy (AWA) was set up with the intention to bring together all good, passionate fitness professionals under one platform — one where trainers can stay connected with their continuous learning, and also, for exchanging ideas in terms of training methodologies and view points.
We aim to achieve better standards in training and provide an environment for trainers to call home. AWA is the place for individuals who seek the best in their fitness careers and continue to stay committed to providing best training practices to their clients. We will, as a family, continue to shine well in the fitness industry and continue to impact and change more lives. Only with our true dedication and passion for the health and wellness industry, our relentless learning attitude and the yearning desire to achieve more and understand the most complex organism in the world called the human body, will there be more lives we can motivate, mould and change."
The Aileron Wellness Academy (AWA) was established with the objective of raising the quality of health and fitness training and education in Singapore to be on par with our counterparts in the United States and Australia, countries which are at the forefront of this field.
Our quest to attaining this goal starts from home – our trainers, through courses in Singapore and abroad, regularly learn from fitness experts to gain new perspectives, allowing them to fine-tune their craft and deliver better training programmes. Being known for their expertise, our trainers are highly-sought after to conduct train-the-trainer courses here and overseas.
Our geeky trainers spread their knowledge through a platform shared by more than 200 members from both Singapore and around the world.
Through our concerted effort to grow and connect knowledge, we will raise the bar of the health, wellness and fitness industry of our nation.
We welcome all trainers and instructors who share our vision to join the AWA here.
Aileron Wellness has been always at the forefront of training and development in the training industry in Singapore. As we well know, personal training is one industry that is still in its infancy stages here in Asia. Aileron Wellness is one of the rare leaders whereby they are keeping up-to-date with the changes and developments where this is concerned. They are always on the look out for great new ideas and training concepts.
Having seen their trainers in action, I am well-convinced and impressed by the great work they do with their clients. They are well-armed with knowledge, training concepts and principles, not to mention very importantly a good sense of compassion and they are driven by the desire to see their clients and staff get better at all aspects of the job.
They can only succeed and succeed very well indeed in the years to come.
- Wendy Cho, Fitness Training Veteran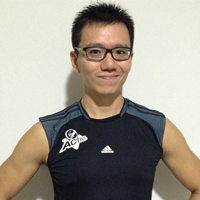 Having attended a couple of workshops on Trigger Point Performance Therapy, I was impressed with the amount of information I got out of the Ultimate 6 level 1 workshop at Aileron Wellness. From theory to practical, workshop speaker and head trainer Ying Bin demonstrated deep understanding of the science behind it and is able to breakdown the learning process for the attendees.
Attending the course has given me confidence on explaining evidence-based concepts on trigger points and armed me with practical skills which I have since then applied on my clients with impressive results.
I highly recommend this course to fitness professionals, coaches, allied healthcare professionals who have clients dealing with muscular dysfunctions as well as anyone who is interested in trigger point therapy.
- Joe Hien Sia, Personal Trainer